First Time in Taiwan for Best Documentary Short Oscar Winner Carol Dysinger, Taiwan Pitch HeadlinerDocuments Luzhou's Yonglian Temple Traditional Market and Lives of Locals
Taiwan Pitch has brought together international creative talent from different fields and professional backgrounds to come to Taiwan, inviting them to take this land as a source of inspiration and field of creation, and to experience in person its rich artistic and creative energy. One of the project's "Headliners" is the winner of Best Documentary Short at the 92nd Academy Awards, Carol Dysinger.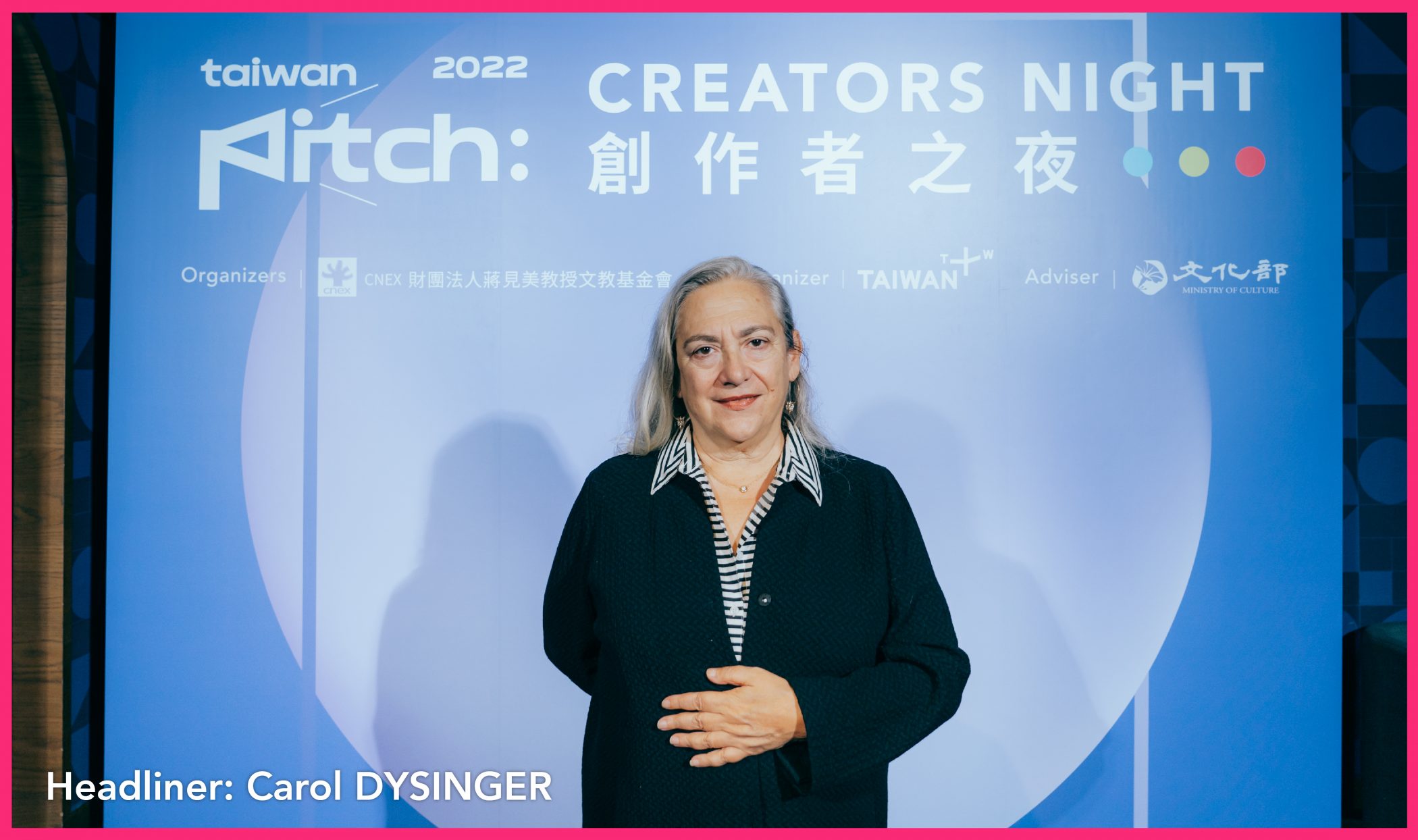 Dysinger has many years experience of film editing and screenwriting in Hollywood and New York. Long concerned with issues in the Middle East, in 2005 she took a handheld camera to Afghanistan and shot her directorial debut "Camp Victory, Afghanistan," which was screened at MOMA Doc Fortnight, SXSW, New York Human Rights Film Festival, the Hague and Prague. Her 2019 film "Learning to Skateboard in a Warzone (If You're a Girl)" tells the story of a group of Afghan girls learning how to read and write, and also how to skateboard. Through lots of falling down and getting up again, the girls also learn they can take control of their lives. The film won many international awards, including the 2020 Oscar for Best Documentary Short Film and the 2019 BAFTA for Best Short Film.
Dysinger's most recently completed work is "One Bullet Afghanistan," a documentary that tells of friendship formed during a decade of war and which explores in depth the impact of civilian casualties. She currently also teaches at New York University, cultivating a new generation of creators.
At Taiwan Pitch's invitation, this is Carol Dysinger's first time in Taiwan. She has been to traditional markets and with her local film crew recorded the lives of residents around Luzhou's Yonglian Temple and a way of life with faith at the center.
For more on Taiwan Pitch's Headliners and the project itself, follow us on our official website and on social media:
Facebook https://www.facebook.com/Taiwanpitch;
Instagram https://instagram.com/taiwanpitch;
Twitter https://twitter.com/taiwan_pitch。